Turn it up with with one of our A/V packages. They include everything you need to connect straight to your phone or laptop to MC the reception, play a slideshow, and dance the night away.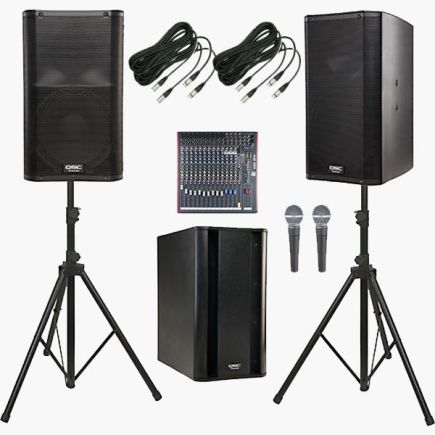 Sound Package – Includes 2x 600W full range loudspeakers with stands, 1x 900W powered subwoofer, 2x wireless microphones with stand and receiver, and a 4-channel mixing board for easy connectivity to phone or laptop. Power source or generator is required to power equipment.
Add this complete sound package to your tent rental for $550.00.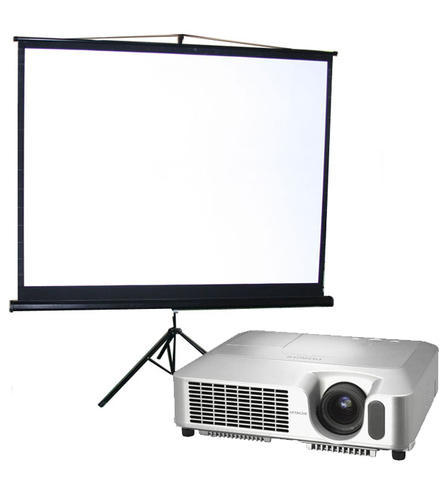 Video Package – Includes HD projector as well as a 100″ screen. Perfect for showing slide shows or wedding videos. Easy connectivity to phone or laptop and audio out can connect sound to any existing sound system or our Sound Package.
For best picture, the projector should be used after dusk or in a dark area.
Add a video package to your tent rental for $150.00