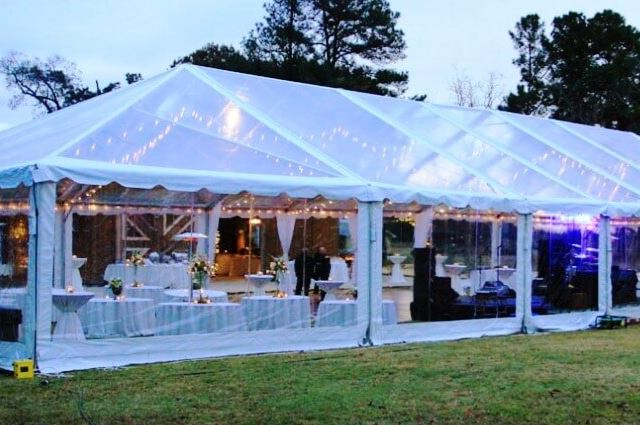 Gain some additional protection from the elements by adding sidewalls to your tent package.
Our sidewalls are made from a heavy-duty, transparent, PVC material and can offer additional protection from wind and rain while not blocking out the natural light from the tent.
Our sidewalls are priced at $9.50 per linear meter including installation. The total price to add sidewalls to any of our complete tent rental packages is shown in the price table below.
| Tent Size (10m-Wide Tents) | Side Wall Price |
| --- | --- |
| 10m X 6m | $304.00 |
| 10m X 9m | $361.00 |
| 10m X 12m | $418.00 |
| 10m X 15m | $475.00 |
| 10m X 18m | $532.00 |
| 10m X 21m | $589.00 |
| Tent Size (12m Wide Tents) | Side Wall Price |
| --- | --- |
| 12m X 9m | $399.00 |
| 12m X 12m | $456.00 |
| 12m X 15m | $513.00 |
| 12m X 18m | $570.00 |
| 12m X 21m | $627.00 |
| 12m X 24m | $684.00 |