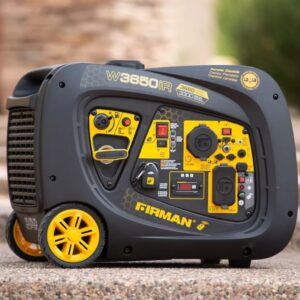 If your tent is being set up in a remote location without access to power there is no need to worry. We can offer one of our 3,300W Whisper Series Inverter Style Generator's to provide all the power needs of your event.
Our generators are among the quietest models currently available and use an Eco Mode to match the power output to the actual power consumption so they aren't producing unnecessary noise.
We use extremely heavy duty power cords to be able to position the generators up to 100′ away from the tent.
A single generator is capable of power the lighting included in any of our tent rental packages. If you are needing to supply power to anything other than the lights (such as speakers or computer equipment), an additional generator may be required depending on the power needs of the devices.
A generator can be added to any tent rental package for $285.00.